OUR BRANDS
Building Enduring Relationships
ABOUT US
Combining Technology with Talent
…to meet the increasing demands of content creation and distribution in the 21st century
ProMotion Holdings is a leading national provider of communications consulting and content technology solutions, which is actively seeking to grow by adding talent, technology, and strategic partners to its team.  If you are looking for a new career opportunity, or are a firm owner who is interested in joining ProMotion Holdings, please contact Steve Crandall at: scrandall@promotionholdings.com.
We believe that every successful relationship starts with a common set of core values.  While every merger or acquisition requires detailed due diligence and sound financial analysis, these are just the beginning of the process.
We share this information as it provides a framework for the experience we have in being able to structure deals that have been acceptable to the parties involved.  Of course, financial analysis alone is never the determining factor in what makes a successful deal.  In our experience it is equally important that the parties are in sync with regard to business vision, mission, and values.  Even the best financial fit can result in a bad deal if those important intangibles don't match up.
LEADERSHIP TEAM
Serial Entrepreneurs • Strategic Thinkers • Community Leaders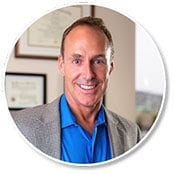 Steve Crandall, JD, CLVS, CME
President & CEO
In addition to a BA in psychology from the University of Washington and a Juris Doctorate from Seattle University School of Law, Steve also earned a degree in Video Production from the Art Institute of Seattle and is an award-winning video producer and a recognized expert on digital media. Steve is a Certified Legal Video Specialist and a Certified Multimedia Expert.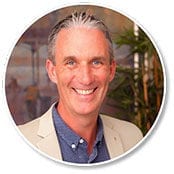 Chris Tiedemann, ASTC
COO
Chris is one of the nation's leading experts on the use of technology in litigation and regularly presents seminars for legal professionals. He has spoken at the UW Law School and the Seattle University School of Law and has published articles on the effective use of technology in the courtroom. Chris is a member of the American Society of Trial Consultants.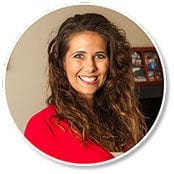 Michela Berg, CHRM
General Manager
First hired as a marketing intern in 2010, Michela was promoted to the position of General Manager in 2013. Michela holds a BA in Business Administration and a certificate in Human Resources Management from the University of Washington.
Prolumina brings to counsel's table a lot more than technological know-how.  They understand the importance of evidentiary foundation and the interplay of the presentation with testimony.  They are creative in crafting a more-bang-for-your-buck solution and highly responsive to deadlines.  I give Prolumina my highest recommendation.
Working with ProMotion Arts has been a positive experience.  Their holistic approach to media production and distribution has helped us in not only our efforts to effectively promote our organization and it's causes, but to streamline some of our core business processes, saving us money and time.  They listen to clients, helping them to understand and assess their unique needs, and then addressing those needs innovative, effectively, and quickly.
Thank you all so much for all of your patience and assistance during our recent trial in coordinating the many depositions (many of them last minute) and trial depos that you helped us set up through the past few months.  Everyone at SRS Premier has been incredibly willing to help and professional throughout this process and I can't tell you how much that means to us.
ProMotion Holdings Global Inc.
2200 6th Ave Ste 425
Seattle, WA 98121
206.938.0348